Traveling by airplane can be crowded, especially in the last year. With the pandemic devastating traveling around the globe, people may think there are less people on airplanes, but this is not the case anymore. In the beginning, this could've been the case on a return flight back to your home, but now, more people are trying to get out and vacation making planes more crowded again.
The question is, how can we travel without being crammed into a plane with so many other people?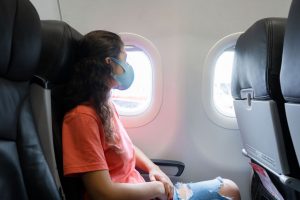 Pick Different and Less Desired Flight Times
This isn't always the best choice for people when traveling, but sometimes it can pay off if you're looking to be on a less crowded flight. Try and see if there are flights that may be at different times such as early morning or late at night. This could be beneficial if you want to have more space and less people on the flight.
Upgrade Your Seat for Airplane Travel
Sometimes if you're worried about overcrowded flights, upgrading your seat might be a good option, especially if there are discounts going on, or you put yourself on a wait list before the flight.
Travel by Train
In a recent blog post, we talk about traveling by train around the United States. Although this can extend your trip and time traveling, it can be a very memorable and enjoyable alternative to vacationing and traveling. Not everyone enjoys cramped airplanes, so why not look into train vacations and upgrading your seating for a more comfortable trip?
At Blue Horizon Travel, we can help you design a dream trip to locations domestically and all around the world. Let us help you plan your vacation. Contact us today to get started and plan your individual or group trip with us!