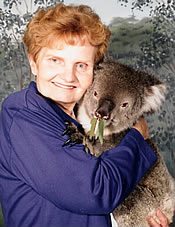 Diane Gelaude, President & Owner of Blue Horizon Travel and Yacht Charters, offers complete vacation planning for groups or individuals both domestic and international, including air/hotel packages, cruises, and tours.
One of Diane's unique specialties is arranging for private crewed yacht charters in the Virgin Islands. Vacationers can enjoy their own private yacht complete with captain and chef. Their all-inclusive sailing vacation is totally customized for them.
Diane loves history and experiencing other cultures. Her travels have literally taken her all over the world. She is a skilled researcher of travel destinations and works very hard to build a strong rapport with her clients. Diane enjoys cruising on the big luxury cruise ships as well as on a small private yacht. She specializes in "soft adventure." (Fun adventuresome travel with all the comforts of home).
Through Blue Horizon Travel, Diane enjoys organizing and promoting group travel. Groups are fun! Whether you are single or a couple, you will always have "friends" to travel with in a group. She prides herself in promoting "wholesome Christian Travel". Diane looks forward to sharing her enthusiasm and travel expertise with you to help you plan your next DREAM VACATION! You can reach Diane at (309) 526-3499 or via email at Diane@bluehorizon.net.
Linda Meadors, Moline, IL Group Coordinator for Blue Horizon Travel has been a travel-marketing advisor since 1994. Her travel lust really began in college when she spent her junior year studying with IES Abroad in Vienna, Austria. In addition to planning travel for groups with common interests (affinity groups), she also assists with public relations and sales promotion for Blue Horizon. Group clients have included: The German American Heritage Center, Davenport; IES Abroad, Chicago; Bix Beiderbecke Memorial Jazz Society, Davenport; Quad City Botanical Center, Rock Island, First Presbyterian Church, Davenport and others.
Linda's travels have taken her to all seven continents with recent groups to: Vietnam/Cambodia/Laos; Myanmar/Thailand; South Africa/Botswana/Zimbabwe; The Quaintest Alpine Villages of Germany, Switzerland and Austria; Alaska/British Columbia; Ecuador/Peru; Nepal/India; Australia/New Zealand; and Patagonia/Falkland Islands/Antarctica.
Linda loves history, cultural experiences and geography. She is a skilled researcher of travel destinations and works diligently to build strong personal relationships with her fellow travelers. River cruising has become a true area of expertise as Linda is currently coordinating more small group opportunities. Now, in semi-retirement, Linda focuses on a limited number of custom groups which she can escort. You can reach Linda at (309) 235-5806 or via email at Linda@bluehorizon.net.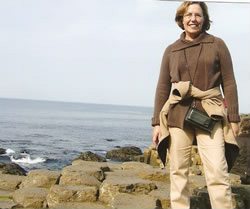 Bonnie Newman, joined the Blue Horizon Travel team in 2007. At her first job in the travel industry, back in 1994, she shared a desk with Diane. Bonnie fell in love with travel when she trekked along with her husband on his business incentive trips. When he changed jobs and with their four children growing up she decided she wanted to join the travel industry. She sold her first customized group tour in the first four months on the new job. Bonnie, too, loves experiencing different cultures and gains a deeper appreciation for art and history the more she travels. One can easily see her dedication to her faith and family and her easygoing manner.
Bonnie's clients benefit from her personal travel experience and destination knowledge. She loves promoting the land of her heritage, Belgium! Bonnie is equally comfortable selling foreign independent tours (F.I.T.) or all-inclusive beach vacations. Whether you are looking a romantic getaway or fun family adventure she is happy to make your dreams a reality. You can reach Bonnie at (309) 737-0059 or via email at Bonnie@bluehorizon.net.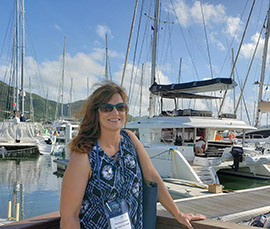 Marlene Shattuck, Charter Yacht Specialist, is the newest member of our Blue Horizon Team. Marlene's personal family experiences of yachting in the Caribbean has led her to learning the ropes of the yachting side of Blue Horizon. She realized she loves sailing, and wants to help you with what she claims is "The Best Vacation Ever!"
Marlene loves people in her daily life and in travel. She is very diverse and loves immersing herself in other cultures. When not helping you with a fabulous charter vacation, Marlene loves being a hairstylist of many years.
Whether you are a family looking for a quiet adventure, a couple looking for a romantic get- away, a few couples looking to have an enjoyable non-commercialized vacation, or a group of gals or guys looking to have a fun filled week being as active as you wish, Marlene will find the perfect charter for you. You can reach Marlene at 309-340-9350 or via email at Marlene@bluehorizon.net.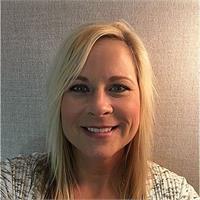 Hello! My name is Julie Gelaude and I am so excited to be joining the Blue Horizon team! I am looking forward to helping you plan your travel memories with all the experience that Blue Horizon Travel & Yacht Charters provides.
My background is 23 years in higher education providing customized contract training and program development to our community's workforce. I am married to my husband Ron for the past 26 years and we have two grown sons and a sweet Wheaten Terrier named Mallie. In my spare time, I spend time with family, friends, and volunteer for several local non-profits. I enjoy traveling and experiencing other cultures. I am looking forward to sharing my love of travel. You can reach Julie at (309) 738-3590 or Julie@bluehorizon.net