Planning a trip abroad can be stressful – especially when you're traveling with your children. Between the planning, the packing and the worrying they could get lost, it's easy to stress out about making sure everything is covered. Take a deep breath and read through these handy tips to help you prepare, pack and plan with ease so you can relax and enjoy your adventures with your family
Check Your Passports
One of the most important items you will need during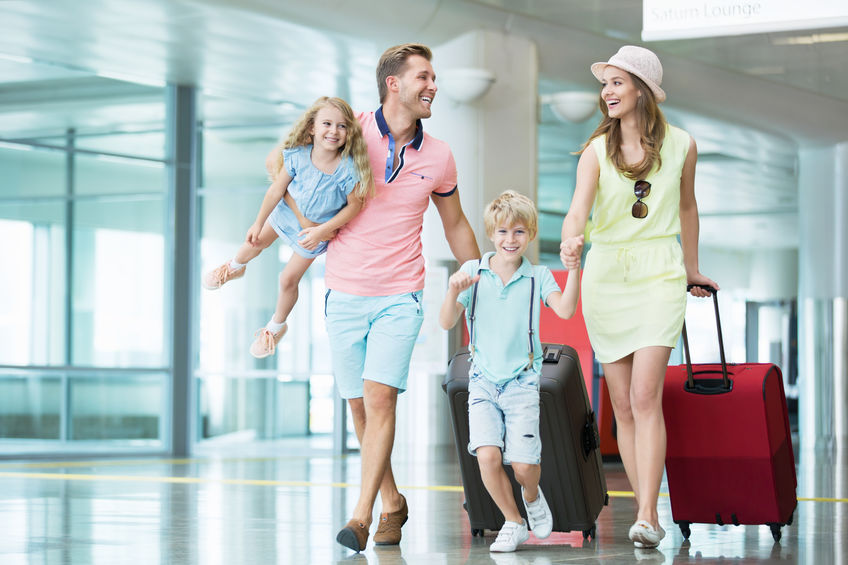 your trip is your passport. Make sure that your passport and your family's are valid throughout your trip and for several months after you arrive back home. Some airlines will not let you board if you do not have enough time left on your passport. You can also scan your important documents, like passports and birth certificates, so that just in case something happens to them – they get lost, misplaced or even stolen – you will have an easier time when you need to replace them.
Bring a Stroller
If you have smaller children, it can be hard to keep track of them at every moment. Small children tend to wander off and are easily distracted. A stroller can help you easily keep track of them, and also help avoid carrying a tired toddler around a busy city.
Know Your Carry-Ons
Before leaving the house, make a list of physical items you will have in your hand while you are walking out the door and through the security lines. This can include your carry-on bag, some snacks, tickets or anything else that you might need to have with you for the plane ride. Don't forget to do a final quick check for passports, credit cards, and any other necessities.
Share Traveling Duties
If you're traveling with another adult, split the duties. If two people do the packing for the children, no one will really know where everything is. It's the same with hotel confirmations and plane tickets. Designate one person to be in charge of each task – it will make things much easier once you're en route.
Put Necessities in Your Carry-On
Keeping enough items in your carry on for two days is always a good rule of thumb, especially when traveling with children. If your luggage is lost when you arrive, you don't want to be roaming around a strange new country without any personal items for you and your kids. Packing a few essentials to carry aboard can make the difference between an inconvenience and a total vacation disaster.
Plan Your Itinerary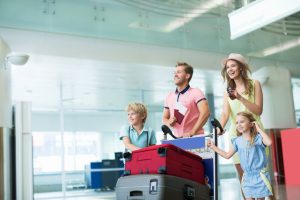 You don't have to stick to your itinerary – leave some room to be flexible – but when you leave the hotel in the mornings, you should have an idea of where you would like to go and what attractions you'd like to see. Always check the attractions on your schedule before you go to visit, as sometimes your plans can be derailed if the venue is closed for renovations or there are other changes in the normal schedule. You can also check with the concierge at your hotel for local suggestions in case your original plans fall through. They know the best places to visit and can give you their tips and tricks as a local that can help make your traveling a lot easier.
Have a Separation Plan
Just telling your children what to do if they are lost is a good idea, however, that doesn't mean they'll remember to do it if something actually happens. Consider writing down notes they can carry or putting information in their phone or another portable device that they can keep handy in case of an emergency. Hopefully, you never need to worry about any major issues, but in case a problem arises, it's always best to be prepared!
These tips can help take the stress out of traveling with children, and Blue Horizon Travel can help you plan your trip without stressing your wallet. Let our team of travel professionals help make your travel dreams a reality. Contact us and start planning your family getaway today!