Traveling internationally has never been easier than it is today – you can book your tickets online, read up on the city you'll be visiting, and make reservations for dinner and excursions, all from the comfort of your own home. But the reality is that you'll still be traveling to a foreign country, so it's important to be prepared and protect yourself while you're on vacation. Here are some tips on traveling safely internationally.
Passport Protection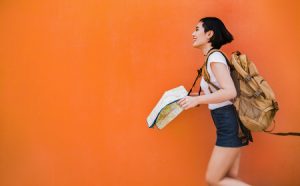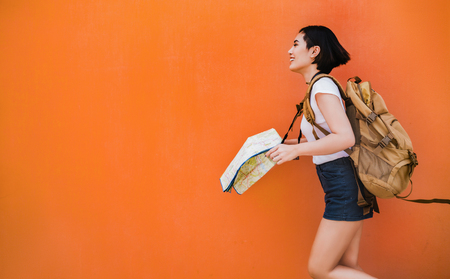 Your passport is the most important item that you'll bring with you on your trip. If it's lost or stolen, you may have quite a hard time leaving your host country and getting back to the U.S.
The U.S. Department of State says that if you fear your passport has been lost or stolen while you are in a foreign country, contact the U.S. embassy in that country immediately. You can visit USEmbassy.gov to view information on the U.S. embassy or consulate location in the country you're traveling. Before you board your flight, write down the phone number and address of the embassy, and keep it in a safe place. Make a couple of copies – one for your suitcase, one for your carry-on, and one to carry with your tickets and other materials.
Before you travel, make a copy of your passport to keep both at home and with your luggage. Keep the copy you take with you in the safe in your hotel room while you're out and about for the day. The other you can keep at home where an emergency contact can retrieve it in case you need it. The embassy can use a copy of your passport to help expedite replacing your documentation if you lose a passport or have it stolen while traveling.
If you are traveling within the United States and do not have a passport, you will need to acquire a REAL ID. According to the Department of Homeland Security by October 1, 2020 everyone is required to have a REAL ID-compliant card, or an acceptable alternative such as a U.S. passport, if they wish to fly on commercial aircrafts or access federal facilities.
Traveler's Checks & Credit Cards
You'll also need to think about how you're going to pay for things while you're traveling. Most credit cards are accepted throughout the world, but it's a good idea to have a bit of cash for your trip. You can buy foreign currency before you leave or use your ATM card to withdraw cash when you arrive.
The alternative is using a credit card, but you should keep in mind that some of your credit cards will carry a foreign transaction fee, so look into what kind of charges your card may incur while being used abroad. Remember to also call your bank or lender to give them a heads up that you'll be out of the country – some credit card issuers and banks will shut off a card if they fear it's being used in an unusual place. Fortunately, most credit card companies and banks have "travel alert" options that you can turn on via an automated phone call or online.
Finally, traveler's checks – once the go-to option for the international traveler – are rarely used today. While they are still an option in many countries, the numbers of locations where they can be cashed have dwindled, as USA Today notes, making them less useful in today's marketplace. Instead, consider looking into an internationally accepted credit card that offers theft protections and other advantages compared to traveler's checks.
Travel Insurance
Once you've booked everything, the last thing you may want to do is spend another few bucks to protect your trip with traveler's insurance, but this is an important step for many consumers. Traveler's insurance protects you in the event that you become ill and are unable to travel, or some other emergency arises, and you have to cancel your trip. It can also offer you rescheduling or refund options in case of an unforeseen disaster like a hurricane or blizzard delays or disrupts your trip. In the long run, you hope to never need to use traveler's insurance, but the first time you take advantage of the coverage you'll be happy at the time, money and headaches that it saves.
Check out our upcoming tours and events online now, or call us today at 309-526-3499 to learn more about booking your getaway with Blue Horizon Travel.