Enlightening, enriching, and enjoyable: traveling overseas easily tops the list of life experiences. To fully immerse yourself in your trip and stay smart while traveling overseas, keep the following in mind!
Safety First When Traveling Anywhere
Make safety your number one priority while traveling in a foreign place. Stay connected to home by providing friends and family members with your planned itinerary and check in every so often with emails. Scan multiple color copies of your passports and other important documents in case they get lost or stolen.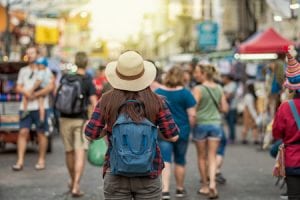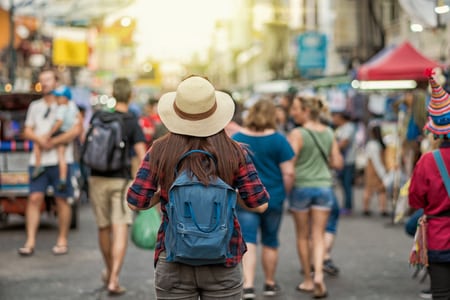 Stay weary of traveling alone at night and try to avoid shortcuts—even if it seems like it'll save time, you could end up lost. Keep emergency numbers handy and know where to find the U.S. embassy or consulate. Try to inform at least one person of where you are traveling.
Being Smart with Money
Make smart choices about the money you bring and spend. Take both cash and credit cards and consider keeping some of your money locked away at your hotel. Avoid credit card freezes by letting your credit card companies know of your travel plans a head of time. Remember each country includes its own standards and rates for currency. Get used to local currency and understand how it relates to your own.
Local Customs
Every country you travel to is rich with tradition and culture. Research your destination in advance to understand the overall culture and lifestyle of the country that you're in. Practices that feel normal to you could prove offensive elsewhere, so stay alert to your behavior and mimic locals when it comes to things like gestures or tipping at restaurants. Stay respectful of local customs and truly immerse yourself in your destination's culture. Memorize a few phrases in the local language including greetings like "hello" and "goodbye" and pleasantries such as "please" and "thank you." It would be beneficial to learn how to ask how much something is and where certain buildings are.
Medicines and Insurance
Though predicting medical emergencies is impossible, travelers can stay prepared for the worst by checking in on their health insurance coverage before venturing off on their journey. Purchase travelers or international health insurance as needed and understand your coverage for all situations.
Let Blue Horizon Travel & Yacht Charters plan the custom overseas trip of your dreams or browse through our upcoming tours and events! Give us a call at 800-939-4334 to get planning!