With so much to explore, a trip to Alaska is the perfect getaway. However, there are a few traveling tips to keep in mind in order to ensure that your Alaskan vacation goes off without a hitch!
Think layers and comfort when packing
The trick to packing for an Alaskan getaway is to think in layers! The morning can feel completely different compared to later that afternoon and if you're truly going to be exploring the state the right way, you'll be on the move.
Pack and dress in layers so that you have plenty of options to handle any weather thrown your way and still be comfortable as you stroll through Anchorage or take a hike at Denali National State Park.
Time your travels with daylight in mind
It's well-known that Alaska has some interesting and unpredictable weather, but with the helpful advice from locals, there are optimal months that you should plan your trip during.
The best time to visit Alaska is between mid-May and mid-September. There's around 20 hours of daylight to take advantage of and the Alaskan wilderness is in full bloom.
Pack your itinerary with all the must-sees in Alaska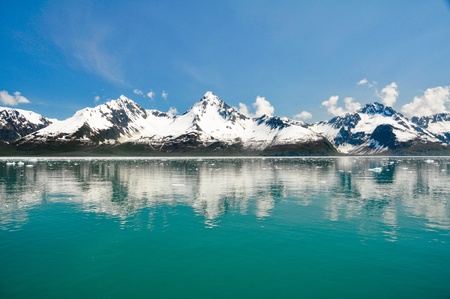 There's no trip without hitting all the sight-seeing destinations and attractions that Alaska has to offer!
Check out our list of the top things to do in Alaska to help make your planning a little easier and ensure that you get the full Alaskan experience.
Don't overbook it
With how much there is to see and do in Alaska, it's quite easy to overdo it. This means that you don't have enough time to cover the ground you were planning to. Keep travel time across the state to the different attractions in mind and perhaps consider working with a travel agency that will ensure you see all of the sights you want to while also leaving time to relax—it is a vacation, after all!
At Blue Horizon Travel & Yacht Charters, we can build the perfect getaway to Alaska! Not to mention, we have a 7-night Holland America cruise setting out to explore Alaska in 2019. Call us at 800-939-4334 today to learn more about the tour dates and pricing!