Rugged, wild, majestic: Alaska is many things, including its out-of-this-world scenery and its abundance of must-visit attractions.
Planning an adventure to Alaska? Here are the top 7 spots to hit on your getaway!
Denali National Park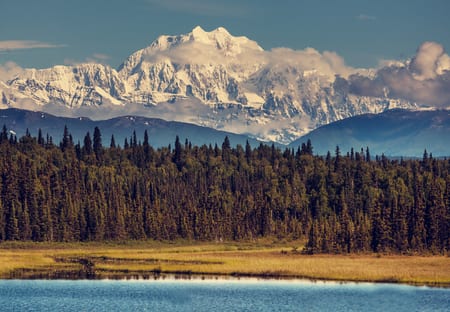 Let Alaska's beautiful scenery and mystical wildlife take you to another world in Denali National Park.
At a whopping 6 million acres, you will find more than enough hiking, biking, backpacking, and camping opportunities in Denali. Try your hand at dog mushing or snowmobiling. Bring your camera to capture the beauty of the park to relive for years to come.
Big Lake
The community of Big Lake spans 138 square miles and offers a plethora of activities perfect for the adventurer at heart. With 67 miles of shoreline, Big Lake provides visitors with the landscape for jet skiing, boating, swimming, tour boat rides, ice fishing, cross country skiing, and more. Take some time to appreciate the surrounding views of Mount Susitna, Denali, and the Talkeetna Mountains.
Aurora Ice Museum
Amazing, dazzling ice sculptures await you at the Aurora Ice Museum, the world's largest year-round ice environment. Explore the museum to find a two-story observation tower with a circular staircase, a polar bear bedroom, life-sized jousters on horseback, and much more.
End your day with a trip to the Aurora Ice Bar to sip on an apple-tini from an ice-carved martini glass.
Flightseeing in Anchorage
Fly to new heights and view Alaska's wilderness in a completely new way with a flightseeing tour in Anchorage.
Towering mountains, staggering glaciers, and dramatic landscapes await you, fueling your wanderlust and providing a once-in-a-lifetime flight. No matter where you fly, your destination will awe and impress.
Fairbanks, Alaska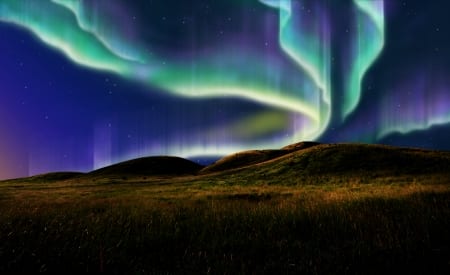 Experience the breathtaking mystery of the Aurora Borealis, the purple and green northern lights show attracting swarms of visitors to Fairbanks each year from August 21 to April 21.
Enjoy 24 hours of sunlight during Midnight Sun Season from May to July. Relax along the 100-mile long Chena River as you pan for gold and take in some local Fairbanks art and music.
Santa Claus House
Time to load up on some festive cheer. As one of the top attractions in Interior Alaska, the Santa Claus House leads the way in genuine holiday magic. Find amazing gifts and keepsakes for all ages, load up on Christmas décor, and consume some delicious treats from the Sweet Shop.
You can even visit with Santa's Reindeer Team and order an original Letter from Santa.
Glacier Bay National Park
With remarkable scenery and wildness, Glacier Bay National Park is a must-see on your Alaskan exploration. Combination land and marine park, this attraction offers solitude and inspiration to all who visit.
Travel Glacier Bay by boat, go sport fishing or bird-watching, and explore Barlett Cove.
A diverse array of activities makes this National Park the perfect Alaskan getaway for anyone.
Now that you want to see all of these attractions and more, it's time to plan your trip to Alaska!
Call Blue Horizon Travel & Yacht Charters at 800-939-4334 today to learn more about planning a custom trip or come aboard the 7-night Holland American cruise through Alaska with us in July 2019!