Long-awaited vacations can be a real treat for any traveler, but when it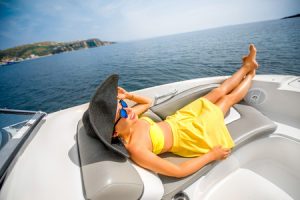 comes to packing, most people tend to procrastinate. Then once you're finally down to the night before you leave, you're scrambling to get everything organized and put together in time. Though you may try to convince yourself that you can handle everything last minute, somehow you always manage to forget something, and you're left to your own devices to find a replacement once you get to your destination.
Every traveler is guilty of this, but maybe – just maybe – if we were given clear-cut directions on how to make the packing process as simple as possible, we wouldn't put it off for so long. Here are a few great packing tips that were outlined in an article from USA Today:
Roll Your Clothing – Avid travelers and travel experts all agree that folding your clothing is not the best way to pack. To get the most out of your packing space, and to keep your clothing from wrinkling as much, it is best to roll your clothing.
Get Organized – Though procrastination is common, it's not a good idea. Organizing yourself and making a list ahead of time can make the packing process much less stressful. If you are able, start packing a few days in advance; ideally, a few weeks ahead is even better.
Call the Airline for Their Baggage Policy – You should know the airline's baggage policy before you pack. Call and find out what the baggage fees are, how much you can carry on, and how much they charge for carrying any extra heavy items. The information you receive may affect how much you decide to take with you.
Decide on What Not to Pack – Make a clear decision on what to pack and what NOT to pack. Packing is overwhelming many times because travelers are taking too many items they do not need. Just as it is important to have a list of items and clothing that need to be packed, it is just as important to know what items to leave at home. There is no need to over-pack for vacations, most travelers know that you end up wearing a few pieces of clothing and never unpacking the rest, so keep it simple.
Here are a few items you should bring while yachting:
Ziploc bags- When traveling on a yacht, chances are you may be going swimming and doing a variety of water-based activities. It is best to bring Ziploc bags to store your wet clothes. Before you place them in the bag try to dry them by hanging them first. This will help avoid mold.
Sunblock- When spending a prolonged amount of time in the sun, you need to protect your skin. Be sure to pack
Sunhat- This will help protect your head and face from the sun. Pack a few pair of sunglasses as well to help protect your eyes from the sun's rays
Motion Sickness medicine- Feelings of nausea can come about while on a cruise. There are a few different ways to combat motion sickness. Be sure to bring along at least one form of treatment.
If you are traveling for fun and relaxation, try not to get stressed out overpacking. Vacations are something we look forward to all year long, so organize yourself, take only what is needed and keep the baggage light.
Focus on all the fun and entertainment you will enjoy on your travels and make sure you familiarize yourself with all the airline rules and regulations to make your trip the relaxing adventure you've been dreaming of!
Blue Horizon Travel & Yacht Charters plans many unique cruise trips annually in addition to working with many popular providers to find perfect cruise getaways.
For more information, check out our information about yacht charters online or contact us today to get started.