An overseas trip can hold many things: experiences, adventure, and unpredictability. Be prepared for the unexpected with international travel insurance!
Why invest in international travel insurance?
Even though you have planned your trip (with our help!) leaving no stone unturned, you can never plan for the unexpected.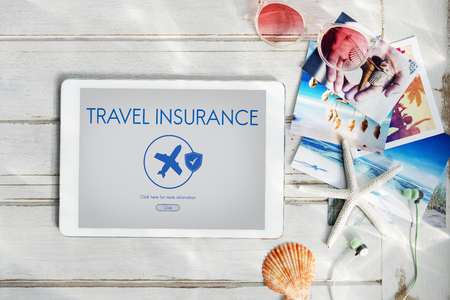 International travel can be unpredictable and you may encounter medical emergencies, lost or stolen baggage, and canceled flights. Although we certainly hope that your trip goes smoothly, there's no way of telling what unfortunate circumstances you may find yourself in—however, there is a way of preparing for them.
Travel insurance gives you a level of security when traveling, offering a cushion to fall back on if ever your trip took a turn for the worst.
By securing coverage, many travelers are able to deal with difficult situations while in an unfamiliar place, often getting full reimbursements for their lost baggage or receiving aid when there is a medical emergency.
Whether you have to cancel your trip before take-off or you are forced to interrupt your vacation abroad, international travel insurance will be able to help.
What does international travel insurance cover?
Trip cancellation/interruption
If you're anything like us, you most likely are planning your trip ahead of time; setting up your flight, booking your cruise, and searching for hotels early so that you can rest assured that your payments are in and your amenities are solidified.
No last-minute bookings for you! However, it can be very expensive to interrupt or cancel any of these prepaid elements of your trip.
This type of travel insurance can lessen the risk of losing the majority of your money by covering the financial penalties incurred when your trip is cancelled or interrupted due to an unforeseen circumstance:
– A medical emergency (you, an individual you are traveling with, or a family member)
– Missing your flight for a reason out of your control
– The airline or cruise company you booked goes out of business
Medical emergencies
Make sure you have the proper health coverage for specific excursions and areas abroad. Your medical provider might cover overseas emergencies, however if they don't, you may have to absorb the medical costs yourself. The other option is adding a supplemental insurance plan.
Depending on where you're traveling, vaccinations may also be required. So do some research on what may be needed during your travels or if anything should be done prior to your departure, so that you're fully prepared for take-off!
Lost or stolen items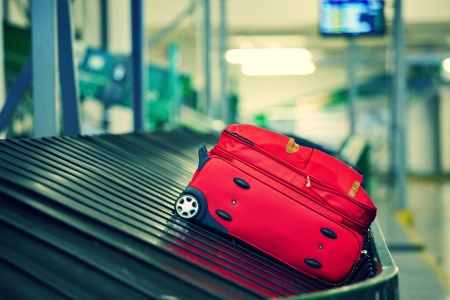 Theft definitely doesn't make for a fun and relaxing vacation abroad.
Before you purchase theft insurance, there are a few things you should do:
1. Check your existing homeowners or renters insurance.
Under certain policies, worldwide theft may be covered—however, it may come with a deductible, which could end up draining your wallet even more.
2. Ask the travel insurance provider how they will determine the value of your items and if there are any reimbursement limits.
3. Once you choose the best theft insurance for you, take your own personal inventory of the higher-valued items you plan on taking abroad, including serial numbers, device makes and models. This information can prove useful for foreign police enforcement and your insurance company.
Evacuation insurance
If you plan on traveling to a remote destination, evacuation insurance may be a necessity.
This type of insurance covers your transportation to receive medical attention in case of an emergency. It could potentially mean a trip back home or more often, transport to the nearest major hospital abroad.
Be aware: some insurance companies' medical and evacuation coverage will not cover you if the activity you were injured during is considered dangerous, like bungee jumping or scuba diving. This could potentially fall under a completely different policy extension for adventure or sports-related coverage.
What international travel insurance is right for you?
Now that you know what types of travel insurance exist, it's time to figure out what coverage is right for your trip.
How? By checking out these tips and evaluating your needs!
Who are you insuring?
Are you traveling alone or with your family? Answering this initial question will help you while policy shopping.
What are you insuring?
Are you just looking to cover your prepaid trip in the even that you have to cancel? Or is the adventure-seeker in you looking to skydive and scuba while abroad?
Answering these questions will help you determine what type of coverage you should invest in.
Annual or single trip?
Do you plan on traveling multiple times throughout the year? If so, then a single trip package wouldn't make any sense. Instead, a multi-trip policy will save you money in the long-run as you jet-set across the world.
Other important considerations to keep in mind:
– Length of your trip
– Value of your goods
– Alcohol or drug exceptions
– Sever weather exclusions
And sometimes travel insurance isn't necessary, but if you want peace of mind on your trip abroad, we suggest that you invest.
At Blue Horizon Travel & Yacht Charters, we have helped so many jet-setters plan their trips abroad, ensuring that they have everything they need to enjoy their stay.
So, what are you waiting for?!
Check out some of our expert international travel tips and give us a call at 1-800-939-4334 today to start planning your dream vacation!