The era of green living penetrates all areas of our lives, from eating to working and now—traveling. Going green means making sustainability (both environmentally and economically speaking) a priority in your life.
Traveling green is made easy with the following tips and tricks!
Choose public transport
When at all possible, walk to your destinations; walking is one of the best modes of travel for the environment. Biking is another great option that gets you to your destination a bit quicker.
If you must choose a motorized form of transport, opt for public transportation like train or bus or use rideshare rather than your own vehicle or a cab. Eliminate short or unnecessary flights, which contribute to higher levels of air pollution, and opt for nonstop flights when possible.
If you must rent a car, choose a small hybrid.
Choose local products
When in doubt on how to travel green, think local!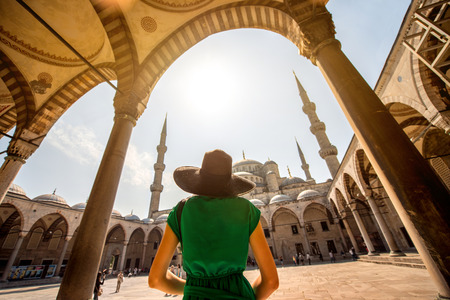 Green travel includes paying attention to the products you buy and opting for all things local.
Support local vendors and buy products native to your travel spot!
Take reusable bags with you when shopping, and try to avoid purchasing products flown in from overseas.
You can eat green, as well by choosing organic and local foods for each meal. Buying and eating local reduces your carbon footprint while also supporting your destination's small businesses and families.
Choose sustainable accommodations
Where you stay on your trip has a huge impact on your ability to be green during your travels. Book sustainable accommodations by selecting locally owned and operated hotels. Find out if local employees staff your accommodations, and learn about the types of green practices in place, such as recycling programs.
Do your research on the place you are staying to see how your lodging reduces energy consumption. Consider staying with other families or friends in your travel area instead of a hotel and follow green best practices wherever you choose to stay, such as keeping lights and water off and shortening shower time.
For more travel tips and tricks, check out the Blue Horizon Travel blog! And when you're ready to travel the globe, we'll be ready to help you plan it. Contact us for a personalized travel booking experience aimed at guiding you towards your perfect trip.