It seems as though no matter where you live, winter has found a way to hit you hard this year. If you're anything like us, you're beyond ready for spring and are just itching for a reason to get away! Well, just keep in mind that you don't have to go too far to escape; there are plenty of great places to see and experience right here in the United States!
Here are a few great ideas for where to jet off to this upcoming spring: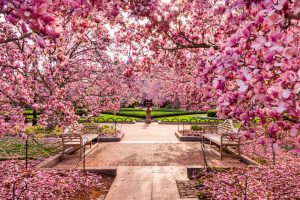 Washington, DC – The capitol of the United States is impressive during the Spring season. It doesn't get as cold as it would in some of the northern states, so you can expect to see some beautiful blooming going on. DC is filled with things to do from all the museums to the history of the country. Grab a place to stay and enjoy some of the best restaurants, shopping, and historical site-seeing you can get.
Austin, Texas – There are so many amazing things to see and do in Austin, TX that it would be impossible to name them all. Though it still manages to have that small town/homey feel, countless artists, musicians and chefs are working hard to keep Austin on the map as one of the greatest "it" places to visit. Check out the capitol complex during the day and then take advantage of the incredible nightlife. You're guaranteed to get the best of both worlds here.
Sanibel Island, FL – The Spring season in Florida is tremendous, but especially in Sanibel Island. The weather is perfect around this time of the year to explore the sandy beaches and parks. If you want a relaxing vacation, this Florida destination allows you to explore all the beautiful ocean scenery and parks. Spend time on the 22-miles of bike paths.
Cape Ann, MA – Looking for the perfect, quaint getaway this Spring? Then, you should definitely consider Cape Ann, MA. Just 45 minutes north of Boston, this town is filled with old-fashioned main streets, lighthouses, and amazing food prepared locally. You can also enjoy the expansive beaches and sandy dunes filling the coast. This place is where artists come to be inspired!
As you can tell, you certainly don't have to cross the ocean to have a bit of fun! But spring is coming up very soon, (we hope!) so don't waste any time. Call up Blue Horizon Travel today and let us help you plan your next getaway!
(Posted by Diane Gelaude of Blue Horizon Travel & Yacht Charter)