The Holy Land is a term, which in Judaism refers to the Kingdom of Israel as defined in the Tanakh. You can walk the paths of Jesus, visiting the ancient sites of the Bible including Bethlehem, Nazareth, Caesarea and the ruins of Jericho.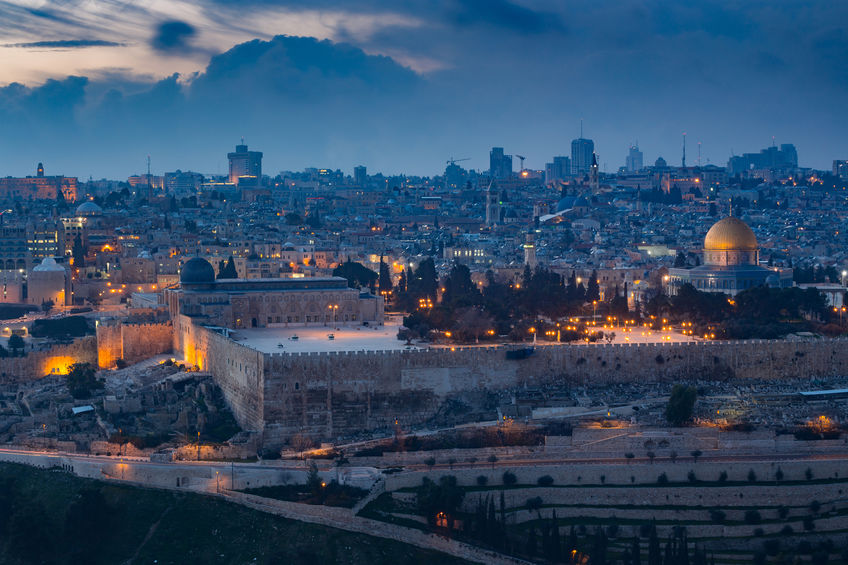 The perceived holiness of the land to Christianity was one of the motivational factors behind the efforts of the Crusades, which sought to win the Holy Land back from the Muslim Suljuq Turks that had conquered it from the Muslim Arabs, who had in turn conquered it from the Christian Byzantine Empire. Many of the sites in the holy land have been destinations for pilgrimages for thousands of years.
Trip of a Lifetime
There are plenty of activities to enjoy throughout the Holy Land including visiting the city of Jerusalem. It's one of the oldest cities in the world located between the Mediterranean Sea and on the northern edge of the Dead Sea.  One of the unique things about Jerusalem is the fact it is the holy city of three major Abrahamic religions—Judaism, Christianity and Islam.
Also, a trip to the holy land is not complete unless you stop at the famous Western Wall. It is a remnant of the ancient wall that surrounded the Jewish Temple's courtyard and is arguably the most sacred site recognized by the Jewish faith outside of the Temple Mount itself.
As International travel is still a little tricky at this point, we do plan to return to the Holy Land in the future. Contact Blue Horizon Travel & Yacht Charters at 309-526-3499 today or visit us online for more information!