Are you in need of a getaway to a beautiful destination filled with luxury? Experience thriving city life, rich history, and more at the top five most elegant cities in the world!
#1 Paris, France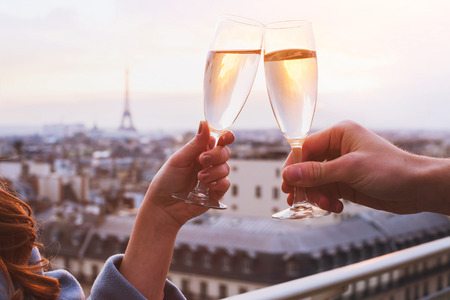 This "City of Light" has taken its rightful place as the most elegant city in the world and we can't say that we're surprised! France is alive with rich culture, art, and cuisine perfect for any luxurious affair. The city exudes elegance and grandeur with every breathtaking site it offers and stunning architecture: the Eiffel Tower.
#2 London, England
London comes in at a close second in elegance. A trip to England is a trip to a glorious past, as well as the future, with history and traditions to take in and new thrills to experience. It is a place to sip your champagne and enjoy the theater every night. The city has much to offer to visitors looking for a taste of a lavish lifestyle.
#3 Vienna, Austria
The third elegant city in the world provides a cozy ambience with a splash of sophistication.  It holds a stunning blend of contemporary and traditional architecture with several places to explore and cultural events to attend! You can spend some time at a trendy coffee house then head over to one of Vienna's most popular rustic wine taverns.
#4 Venice, Italy
This beautiful city will prove its elegance with simply a stroll around its beautiful squares and alongside its scenic canals. However, a gondola ride isn't too bad either! This luxurious getaway has passion to experience and history to soak up everywhere you look.
#5 Florence, Italy
The birthplace of the Renaissance earns fifth place with its famous art and architecture coupled with an amazing sunset over Arno River. Florence has all the boutiques and fancy cuisine you need to ensure that your next trip will be one of elegance and beauty.
Start planning your getaway to one of these elegant cities with the help of Blue Horizon Travel & Yacht Charters. We will find you the best quality and value for your money when we plan your custom vacation to your dream destination. Give us a call at 309-526-3499 or 800-939-4334 to start planning today!