Alaska's wildlife and natural scenery make it unlike any other state in the country, with each diverse region of Alaska offering something unique to adventurous travelers. One of the top seasons for visiting Alaska is the summertime because of the warmer temperatures and longer hours of daylight.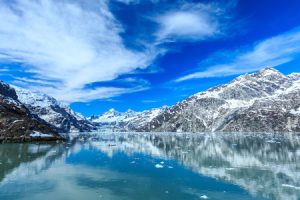 We want you to experience optimum enjoyment on your trip to Alaska by booking at the best time.
Here's why you should take your vacation to Alaska in the summertime:
Discounted Alaska Hotel and Tour Rates
Peak tour season operates from mid-June to mid-August, with 10 to 25 percent discounts offered during "shoulder season," that time frame from April through May and September. Stay pre- or post-summer to catch the best deals on hotels and cruises.
Warmer Weather
If 60 to 80 degrees during the day sounds perfect to you, visit Alaska during the warm summertime. Nighttime temperatures stay around the 40s and 50s and are not too cold, but chilly enough for some relief from the daytime heat. Daylight typically lasts most of the night from late May until late July.
Northern Lights Viewing
The Northern Lights, or Aurora borealis, are a vibrant display of bands of bright colors of light in the night sky, most commonly in yellow-green. The lights occur year-round, but summer's increase of daylight makes them a bit more difficult to see. However, book a trip during the shoulder seasons of early spring and into fall (beginning from the end of August and into April) to catch the lights in darker night skies.
Summer Cruises to Alaska
Book the stunning adventure of a lifetime with a cruise through gorgeous Alaska, one of the most popular ways of traveling through America's Last Frontier. The month of May might bring smaller crowds and lower rates, but June provides the longest daylight hours and July boasts the warmest temperatures.
Hiking the Alaskan National Parks
Home to a staggering eight national parks, Alaska offers summertime visitors the best ways to enjoy natural wildlife, captivating scenery, and protected history. Choosing to visit in July or August gives you more daylight hours for hiking and warmer temperatures for staying out all day. Save some time to visit Glacier Bay National Park, Denali National Park, and Kenai Fjords National Park.
Ready for your Alaskan adventure? Book your epic escape with Blue Horizon Travel & Yacht Charters for the summer vacation of your life!