You have booked your vacation and now the preparation process begins. As you cross off items on your to-do list, there is often one thing that is overlooked – preparing your cell phone.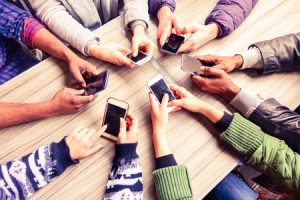 If you have a cell phone plan with a major US carrier, you may accrue hefty fees for international roaming. This can really put a damper on your vacation expenses but fortunately, there are a few ways you can ensure that this doesn't happen to you.
 Here are a few things to plan for before you head out on your vacation:
Check Your Phone & Your Plan
If you are traveling abroad, it is important to check to see if your phone is able to operate overseas. It is also imperative that you become familiar with your phone's plan. This will prepare you for how much it will cost to call collect back home or how much data will be used as you check your emails. Depending on the cost, it might be in your interest to purchase a temporary international data plan.
If you do not want to purchase an international data plan or didn't have time before leaving, you can purchase a prepaid phone to use while you are vacationing abroad. This is a cheaper alternative that many people utilize. You won't have access to your own phone, but you can manage your phone costs by only loading the amount you need for talking, texting, and other data usage.
If you still want to use your phone for photos and other applications but don't want to utilize your phone data, you can turn your cellular data off in settings.
Phone Accessories

Ensure that you have the proper phone charger, replacement batteries, and outlet adaptors and pack them in your carry-on. There are currently 15 types of electrical outlet plugs in use around the world. Most US outlets use either type A or Type B outlets. Check out this map to find which outlets are being used where you will be vacationing. It is best to purchase a universal travel adapter, to be sure you will be able to have access to your essential electronic devices.
Download Useful Apps
There are tons of apps you can download to your smartphone that will deem useful as you escape your hometown. Download them before you depart so you don't eat up your international data usage. Some apps that you might want to investigate are map apps, transportation, apps and local dining apps. There are apps that even allow you to download all your boarding passes and transportation tickets that can easily be presented to the proper authorities. By installing these apps on your phone, you might even find ways to save money while on your trip!
You may also want to download a messaging service app like WhatsApp or TextFree. You can use these apps without using your cellular data as long as you are connected to WIFI. This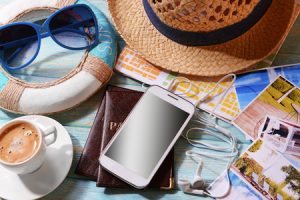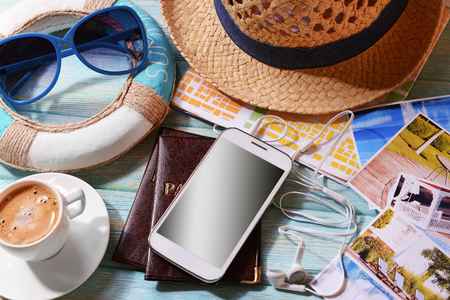 is perfect for messaging friends and family back home.
Making sure that your cell phone is in proper working order and all aspects are arranged with your cellular service provider is essential when going out of town. By making small preparations and consulting with your travel agent, your trip is sure to go off without a hitch!
Let our team of travel professionals help make your travel dreams a reality. Contact us and start planning your international getaway today!