Over the past year and a half, it has been difficult for many families and individuals to deal with the global pandemic. There have been many shutdowns, restrictions, and mandates that have limited our love for travel and vacationing. We are looking into the future, and even now for travel advice and vacationing tips now and after COVID-19. Although, we don't want to harp on the pandemic, we'd like to mention it because travel has changed quite a bit during this time.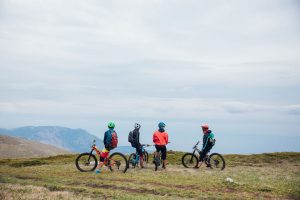 Here are some tips on how you can travel now and how to travel after COVID-19:
Plan Your Vacation with a Travel Advisor
First and foremost, planning a vacation takes a good amount of your time. Some people are set on doing it themselves, which is completely fine, but for the rest, it can be frustrating to plan a vacation or trip somewhere. This is where we come in. At Blue Horizon Travel & Yacht Charters, we specialize in travel advising and planning. We handle all of the planning, scheduling, itinerary, and details of a trip you'd like to take.
We have traveled to so many countries and cities over the years, and we know a thing or two about planning a vacation.
The Benefits of Using Blue Horizon Travel & Yacht Charters:
Eliminate stress over vacation planning
Travel budgeting for you and your family/friends
Acquire the best value in a vacation with us
Get recommendations for places to visit/see/experience
Feel comfortable with your vacation (eliminate stresses)
Planning a vacation can be stressful, and when this causes stress in your life, any people tend to not enjoy their vacation, which always can make a trip turn out poorly. We would like to eliminate those things for you, so that you can truly embrace and enjoy your vacation with whoever you choose to bring along.
Vacation Outside the Box
When it comes to destinations, we can provide you with an extensive list of amazing vacation destinations. Some of them are very popular, and others can be off the beat and path. We are capable of planning your vacation to almost any place in the world, but one thing we encourage travelers to do is to pick places that are right for you and your family/friends.
Starting now, we're seeing more travelers get out domestically in the United States, and even abroad to different countries. If you'd like to vacation to Paris or Rome, those are amazing places. If you'd like to have less crowds and a more relaxed vacation, pick a place that isn't always crowded with tourism.
Expect Some Adaptations for Your Vacation
We encourage you to embrace any vacation you choose to go on. This means it's important to go into a vacation with little expectations. This is because things can change while on a trip. Tours, plans, events, and other things on the itinerary can change, so it's crucial to adapt to those things.
With the global pandemic putting restrictions on how people travel, it's also important to note this. Expect some restrictions and differences, but don't let those changes curb your enjoyment. This is what Blue Horizon Travel & Yacht Charters is here for. We're here to navigate and guide you through a memorable and amazing vacation.
If you're looking to vacation to a destination, don't hesitate to reach out to us. We have the ability to plan trips for individuals and groups. We handle and take care of all the details, so you don't have to worry about those specifics.
Contact Blue Horizon Travel & Yacht Charters at 800-939-4334 today or visit us online for more information!