Let's put the last two years behind us finally and embrace the year 2022 with more trips and vacations with our family or our friends. These last two years dealing and struggling through the pandemic has taught us to never take life for granted. Obviously, travel guidelines have changed, but that does not mean we cannot plan an incredible getaway for you and whoever you bring along.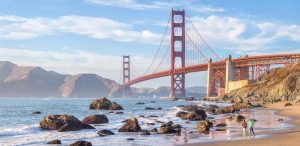 With that being said, have you ever felt that organizing a vacation for the whole family or a large group of friends was too overwhelming to tackle? There are so many details to worry about, from passports and packing to hotel accommodations to airfare. But Blue Horizon doesn't want you to give up on your wanderlust! Instead, let us plan a trip for you. We'll take care of all the details so all you have to do is choose a destination and pack your bags.
Blue Horizon is Your Reliable Travel Advisor
We offer custom vacation packages and tours that the whole family will love, and we'll make sure to tackle all of the pesky details. Whether you're all hoping to spend a few days exploring ancient ruins, skiing a gorgeous mountain vista, basking in the Caribbean sun, or eating your way through the south of France, our team can plan an incredible vacation for you, no matter what your travel preferences or budget. We'll work with you to create the perfect vacation package that everyone in your group will love.
What We Can Offer for Group Packages
Our group vacation packages are fully customizable, meaning you can make your vacation everything that everyone wants it to be. Why not schedule the family reunion in an exciting new place this year? You may also decide to schedule a trip with your old high school or college friends to celebrate an anniversary.
The agents at Blue Horizon have access to incredible options and great rates, meaning we can put together a complete package for you and your whole party. We can also schedule day trips and other excursion activities during your trip! Plus, it doesn't matter whether you're all traveling from the same place or flying in from far-flung corners of the world, we can handle all the planning for you. Whether your vacation destination is domestic or international, we'll book everything so that all you have to do is pack and show up at the airport ready to relax and explore!
Check out our upcoming tours and events to get an idea for what kind of vacation packages we've booked in the past, and give us a call today at 800-939-4334.