Scotland is an incredible country with rich history and warm people. However, it's often that tourists don't stray beyond the surface when traveling. Some of your favorite cities are full of interesting and little-known tidbits.
Read on for some interesting facts about some of the most famous cities in Scotland!
Edinburgh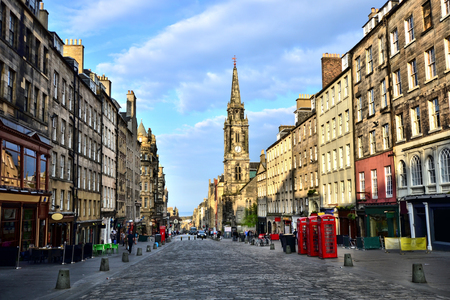 Scotland's capital was overrun by a series of fires in the early 1700s which devastated the city.
In response, the city galvanized and passed The Edinburgh Act, creating a "Company for Quenching of Fires." This was the world's first fire service and was made up completely of volunteers!
Glasgow
Glasgow is Scotland's largest city, and many are overwhelmed by its incredible beauty.
The Glasgow Tower, built in 2001, is the only structure on Earth that can rotate 360 degrees into wind. It currently holds the Guinness World Record for the tallest, freestanding building that can fully rotate.
Fort William
Named after King William III, Fort William is home to a railway which hosts the Jacobite Steam Train, which is also known as the Hogwarts Express in all of the Harry Potter movies!
Inverness
Home to the mysterious Loch Ness Monster, the Inverness is a natural splendor.
It's also home to the Inverness Castle which is where Macbeth murdered King Duncan in Shakespeare's famed play. The castle also is the setting in which Macbeth begins to turn mad—a true literary landmark.
Interested in visiting Scotland? Come with us at Blue Horizon Travel & Yacht Charters on our Scotland Outlander Tour! From Sept. 6-21, you can experience a unique adventure in this beautiful country. Give us a call at 1-800-939-4334 to learn more about where history and fantasy unite in 2019!