Rich in history, ancient civilizations, and culture, Egypt is a bucket list destination for avid travelers. When you decide it is time to jet set off to Egypt, here are the top things to add to your itinerary!
Pyramids of Giza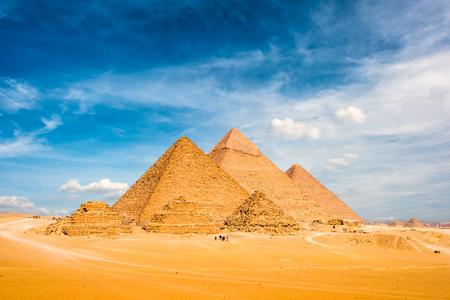 One of Egypt's most famous attractions, the Pyramids of Giza were built during the third and fourth dynasties of the Old Kingdom. Get up close and personal with Giza's Great Pyramid built by Pharaoh Khufu, and explore its narrow passages if you dare. See the Pyramids of Khafre and Menkaure and behold the majesty of this well-known tourist spot.
The Egyptian Museum
Founded in 1857 and located in downtown Cairo, the Egyptian Museum is home to the largest collection of items from Pharaonic Egypt in the world. This museum houses more than 120,000 items and artifacts, one of the most famous collections being that of Tutankhamun, which includes the gold death mask and sarcophagus.
Khan el-Khalili
Lovers of shopping must set aside a day for Khan el-Khalili, a shopping district known as a bazaar where you find antiques, perfumes, brassware, woven textiles, and more.
Offering world famous shopping, you must explore the many alleyways lined with shops in Khan el-Khalili. Visit some delicious coffeehouses and be sure to stop for a helping of delectable street-food along the way.
Abu Simbel Temples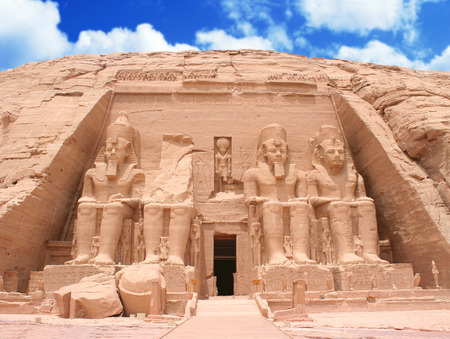 The Abu Simbel Temples were built during the reign of Pharaoh Ramesses II's reign. The two rock temples were carved from a mountainside. The looming temples are certainly a remarkable sight and prove to be some of the most recognizable stops in Egypt.
Colossal stone statues guard the temples, offering a breathtaking walk to the temple entrances.
Preserved for the modern age, these temples are a must-see for your trip to Egypt!
Valley of the Kings
On the west bank of the Nile, you'll find the Valley of the Kings. From the 16th to 11th century BC, this was the main burial place for Pharaohs. Here you see decorated tombs and chambers of Thebes' pharaohs. Find beautiful wall paintings in the tombs as you search the various chambers and take in the tradition and history surrounding these graves.
Blue Horizon Travel & Yacht Charters is offering a Highlights of Egypt tour including a Nile cruise and exploration of the Red Sea. Get ready to behold the majesty and inspiration that is Egypt as you visit all of Egypt's top attractions. Give us a call at 1-800-939-4334 to learn more destination and tour details!