Europe is a continent that knows how to celebrate, and it does so with an unmatched zest for life. From ancient traditions to modern revelries, European festivals and events offer a vibrant tapestry of culture, history, and community. Whether you're seeking an immersive cultural experience or simply want to have a good time, European festivals have something for everyone.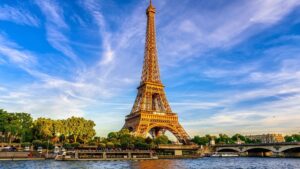 La Tomatina, Buñol, Spain
La Tomatina is one of the world's most famous food fights, held annually in the small Spanish town of Buñol. Thousands of people gather to engage in a tomato-throwing frenzy, turning the streets into a sea of red. It's a symbol of fun, freedom, and camaraderie, where participants come from all over the globe to join in the mess.
Oktoberfest, Munich, Germany
Oktoberfest is synonymous with beer, bratwurst, and merrymaking. Held in Munich, Germany, this 16- to 18-day festival is the world's largest beer festival. Visitors can enjoy traditional Bavarian music, food, and, of course, an array of beers from local breweries. It's a cultural celebration of all things Bavarian.
Carnival of Venice, Italy
The Carnival of Venice is a masquerade ball like no other. The city transforms into a mesmerizing, mysterious landscape as attendees don intricate masks and costumes. Stroll through the canals and squares of Venice, enjoying the rich history and artistic atmosphere of the event.
Running of the Bulls, Pamplona, Spain
The Running of the Bulls, or San Fermín, in Pamplona is an adrenaline-pumping event where brave participants dash through the city's streets alongside charging bulls. This tradition, rooted in religious history, has become a thrilling and internationally recognized spectacle.
Bastille Day, Paris, France
Bastille Day, or French National Day, is a celebration of French independence and unity. The highlight is the military parade down the Champs-Élysées, followed by fireworks around the Eiffel Tower. It's an excellent time to experience French patriotism and culture.
Patrick's Day, Dublin, Ireland
St. Patrick's Day is celebrated worldwide, but Dublin offers an especially spirited experience. The city becomes a sea of green as locals and visitors don their finest shamrocks, partake in parades, and revel in the Irish spirit with music and dance.
Fête de l'Escalade, Geneva, Switzerland
Fête de l'Escalade commemorates the failed attack on Geneva by the Duke of Savoy in 1602. The festival includes historical reenactments, a torchlight procession, and the traditional breaking of a chocolate cauldron, symbolizing the defense of the city.
Edinburgh Festival Fringe, Scotland
The Edinburgh Festival Fringe is the world's largest arts festival, featuring thousands of performances across various genres. From comedy shows to theater, dance, and music, this festival offers a diverse array of artistic experiences.
European festivals and events provide an opportunity to immerse yourself in the rich tapestry of cultures, traditions, and history that make up this diverse continent. From the heart-pounding excitement of La Tomatina to the artistic elegance of the Carnival of Venice, there's a celebration for every interest. So, if you're planning your European adventure, consider aligning your travel dates with one of these unforgettable festivals for an experience you'll treasure forever. It's a chance to not only witness the festivities but to be an active part of the joyful spirit that defines Europe's local celebrations.
Contact Blue Horizon Travel & Yacht Charters at 309-526-3499 today or visit us online for more information on how we can help you plan your next European trip!