Your reasons for choosing to visit Scotland might include an urge to explore your clan ancestry, or maybe it's your undying devotion to the popular Game of Thrones series. Whatever the reason, this trip is suited for everyone from a king to a history buff.
When you travel through the castles of Scotland, you'll unfold a most impressive history. Here are a few sights you can explore on your trip.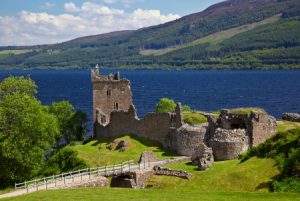 Stirling and Doune Castle
Stirling Castle is considered part of what we might consider Scottish Hollywood because of its historical currency and significance in popular culture. This grand architectural feat is located near the site of Scotland's Battle of Bannockburn, which won the country its independence from England in 1314. It's also near the historical site of the battle of Stirling Bridge, led by Scottish knight "Braveheart" William Wallace against English rule.
Not too far from Stirling Castle is the site of Doune Castle, where popular TV shows such as "Game of Thrones "and "Outlander" have been filmed. If you're a movie buff, you'll know that this fortress was also the central filming location for the 1975 movie Monty Python and the Holy Grail, and once we tour the castle, you'll understand why; its design is made entirely of original stonework, and it is one of the last-known standing structures from Scotland's 14th century reconstruction period.
Loch Ness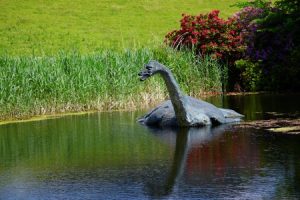 Located deep within the waters of the Highlands capital lurks a mysterious creature, known as the Loch Ness monster, or Nessie, to Scottish locals. Whip your camera out for this one, but be still; Nessie is shy, and if you frighten her, she will submerge back into the water. Once you've caught your memory of her, you can explore the rest of the area. Urquhart Castle is situated in a romantic backdrop of beautiful green terrain, and the town of Drumnadrochit, located nearby, is where you can find out more about Nessie at the Loch Ness Centre and Exhibition.
Edinburgh Tour & Palace of Hollyroodhouse
The town of Edinburgh is where your heart will soar with Scottish pride. Edinburgh Castle was the royal residence of King Malcolm Canmore and Queen Margaret during the 11th century, as well as serving tactical military purposes during battle in 1745. Built on top of a 700 million year old extinct volcano known as Castle Rock, Edinburgh is considered the jewel of the country's harrowing and heroic history.
If you want to learn more about Scotland's royal elite, such as the histories of Mary, Queen of Scots and Bonnie Prince Charlie, a visit to the Palace of Holyroodhouse will serve you well. The palace, which is the official residence of the Scotland monarch, is sure to be one of your favorite experiences on this amazing trip; the palace boasts an astonishing presence with exquisite detail.
The Blue Horizon Travel & Yacht charters group tour to Scotland has been filled, but waitlist spots are available for those who wish to join in. Otherwise, we can help you plan your own customized trip by arranging for a private tour guide to accompany you on your journey. Contact us today to plan your itinerary!