The Christmas season is fast approaching, and it is time to decide how to spend this beloved holiday: with family and friends as usual, or aboard a beautiful, private chartered yacht making its way to the destination of your dreams. While it's likely too late to change your plans for this season, here are a few reasons why you should consider spending your next holiday aboard a chartered yacht.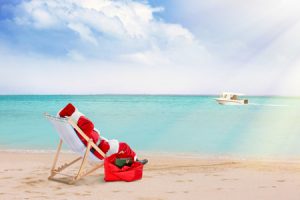 Skip the Cold and Snow
Skip the cold, nasty winter weather and spend your holiday a little differently. Bask in the tropical sun aboard a yacht, soaking in the comforts in the waters of the Virgin Islands. Exchange your puffy, uncomfortable winter coat and snow boots for a breezy swimsuit and flip-flops. Who says you need to build snowmen to make your holiday complete? Build sandcastles instead and you'll thank yourself for choosing sunburn over frostbite.
Avoid the In-Laws
Imagine a Christmas where your mother-in-law doesn't comment on your cooking or try to show you up with how many presents, she bought the kids. Avoid the stressful, panic-inducing holiday visits from the in-laws by taking a trip during Christmastime. While your in-laws cause your other extended family grief, you'll elude one of your least favorite parts of the holiday season. And don't worry, tell them they can always bug you – er, spend the holidays with you – next year.
Let Someone Else Handle Cooking
Which sounds better: Slaving away in the kitchen cooking Christmas ham and goose or eating a gourmet meal without lifting a finger? The choice is yours but spending time on a beautiful yacht where you don't have to do a bit of cooking sounds like a great way to spend the holidays!
Forget the Decorations
Take a break from the Christmas tree decorating, the fake Santa Claus statues and old nativity scenes. Why spend hours on end decorating for the holidays when you can relax and enjoy them instead? Leave the decorations in the attic this year and instead enjoy the sights of the Caribbean. Looking for something even more exotic? With our worldwide cruise tours, you will enjoy Christmas in a whole new way, exchanging fake paper snowflakes and stuffed reindeer for destinations beyond your wildest dreams.
Take the Getaway You Deserve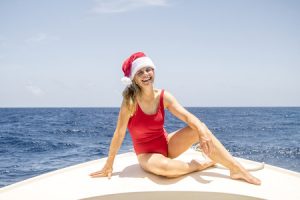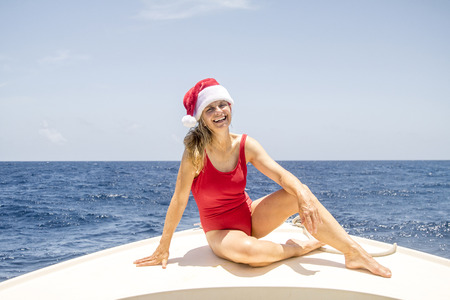 A yachting vacation is the ultimate getaway, full of charm and more private than a resort, hotel or cruise boat. After working so hard all year, you deserve the chance to end your year with a beautiful, luxurious vacation.
Whether you want to leave the family behind or bring them along, our crewed yacht charters can be enjoyed by a happy couple, a group of friends or as a whole family, providing an experience that's as inclusive or private as you make it. Think of leaving the stress of the holidays behind and take a yacht vacation to enjoy your holiday in an exciting and bold new way.
Start thinking now about booking a trip for next year or plan your destination holiday today and offer the itinerary as an unexpected gift for your significant other or another deserving family member this Christmas! For more information, check out our information about yacht charters online or contact us today to get started.