Reserving a crewed chartered yacht is not only one of the best ways to see the Caribbean, but it's also one of the best-kept secrets about the region. Instead of booking a typical all-inclusive resort experience, chartering a crewed yacht allows you to do something that would better suit your interests.
On a crewed yacht charter, you can do exactly whatever you want to do and set your own itinerary. A smaller, more intimate setting is better than spending time on a giant cruise ship. Explore this list of advantages that a crewed yacht charter provides.
Avoid Crowds
On a yacht, you can still go to the more desirable high-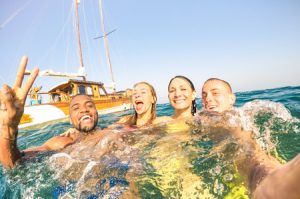 traffic and popular areas when you want, but you can also just as easily avoid them. The crew of your chartered yacht knows the area, which means they can take you from port to port and get you wherever you'd like to go. Explore the British and U.S. Virgin Islands at your leisure and see anything that you'd like or go where you want to go.
You can also avoid the stress of traveling with a big cruise line and worrying whether or not you will make it back to port in time. The last thing you want to do on vacation is to get stranded on an unfamiliar island.
Variety of Locations
With a crewed yacht charter, you'll also have the freedom to go to all of the places you want to go and when you want to go there. Unlike a cruise ship or pre-planned itinerary, a yacht charter allows you to adapt your schedule as you'd like. That means if you find that you really love one of the cities you stop in or you want to spend an extra day exploring one of the islands, you can! On a crewed chartered yacht, it's your vacation, so you choose what you want to do.
Variety of Activities
Most crewed yacht charters include activities such as diving or snorkeling, and some even have all the equipment to allow you to go scuba diving (although there may or may not be a fee involved). You can also often enjoy fishing, exploring exclusive islands and basking in the cool trade winds and on the white sands of the beaches throughout the region. No matter what you choose, you'll never feel restricted or trapped on a boat. There will be enough space to move around and you can get off and explore the water or land at your stops.
Insider Information

With a crewed chartered yacht experience, you will gain knowledge of the surrounding areas and history of a variety of locations. You will learn about the area you're visiting from your crew, and they can also provide you with insider information about any notable stops that you want to make when you go ashore. This provides you with a more casual and conversational learning experience in a relaxed atmosphere.
Personalized Experience

Your chartered yacht's crew will cater your vacation to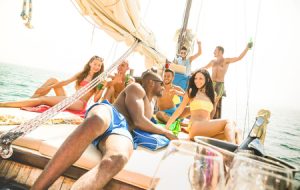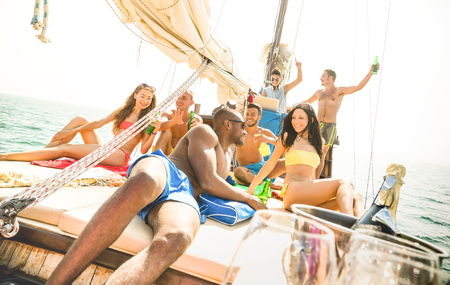 meet your needs, and that includes the literal catering. If you have any dietary restrictions or specific requests, you can make them in advance and the crew will be ready to accommodate your needs once you arrive.
After all, if you're spending money on a luxury vacation, it should fit your wants and needs. You don't have to do the work – you'll have your own personal chef making your gourmet meals each day, keeping your fueled and full to enjoy all of your different adventures.
Blue Horizon Yacht Charters will help you select the crewed charter yacht that best fits your needs and your budget. With a list of more than 400 yachts to choose from, you can find one that best fits your needs and schedule! Don't wait – call us today at 800-939-4334 and start booking your dream crewed chartered yacht vacation in the Virgin Islands!