When it comes to planning a family vacation, a romantic trip for you and your loved one or just a trip to get away from it all, there's no shortage of options to consider. Most people look to notable tourism destinations or cruise ships, but chartering a crewed yacht is one option that is often overlooked. Here are four great reasons why you should forgo the cruise ship and tourist attraction lines in favor of chartering a yacht for your next vacation.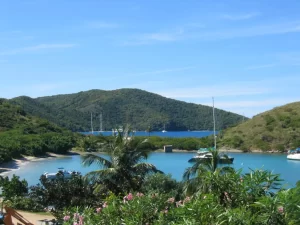 Custom Itinerary
When you charter a yacht with Blue Horizon Travel & Yacht Charters, you have the benefit of making your trip exactly what you want it to be. Do you want to travel from island to island, exploring a new beach every day?
Maybe you want to take fishing or snorkeling trips along the shores, or perhaps you want to take day trips to as many of the different cities and towns that dot the British and U.S. islands. Whatever your preferences are, with a chartered yacht, you can mix, match and choose exactly where and when you want to travel and explore all there is to see in the region.
All Inclusive
Another great advantage to chartering a crewed yacht is that all your needs are covered for one price. Once you arrive at the dock and board your vessel, all your needs are covered on the boat, including gourmet meals from your own personal chef, snorkeling and watersports, your private accommodations and everything else you may require.
Private
If you're looking to enjoy your time away from home and work without the hassle of crowds and packed places, there's no better option than a yacht. On the ocean, the only people you have to worry about are your family members or travel companions and the discreet and professional crew who are there to help you have the experience of a lifetime.
With the privacy afforded aboard a chartered yacht, you can see what – and who – you want to see on your terms, and don't have to fight through long lines and bustling crowds fighting to get into major attractions. You can make your own course and enjoy secluded privacy, whether that's on a remote beach or floating on the open ocean.
Dedicated Crew
Unlike a cruise vessel, the crew on a chartered yacht has only one set of guests to take care of: you! Whatever your needs are, they will work with you to meet your requests professionally and personally.  With crews that are more engaging and personable to staffs that are happy to let you enjoy your trip on your terms, we can work with you and make recommendations that meet your preferences and style to help ensure you have a great time on board your chartered yacht.
At Blue Horizon, we have years of experience working with our vast network of crewed charter yachts to help our clients find the perfect getaway in the Virgin Islands. Take a look at a few of our featured yachts available, or contact us today for more information on booking your personalized and unique trip to the Caribbean!