So,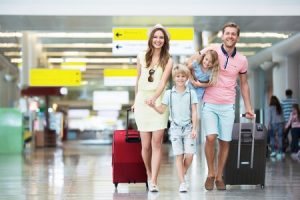 you want to take an awesome vacation, after browsing travel site after travel site you have more questions than answers, so what's next? Anybody can book a flight, but there is a lot of work that goes into planning a well-organized vacation. Sure, there are hundreds of travel sites available online these days and they all claim to get you the best deal on flights and hotels but are you really getting your money's worth
In an age where the world is at our fingertips, check out all of the great reasons why working with a travel agent is still your best choice:
They can help you out with delays and cancellations – When you book with an online site, you're pretty much out of luck if anything unexpected comes up. You'll have to waste your own precious time speaking directly with the airline and even then, they have no idea who you are and will likely show no sympathy. If you have a travel agent, all you have to do is call them to handle any issues that may arise during your trip. Travel agents remove the stress and responsibility from organizing a trip.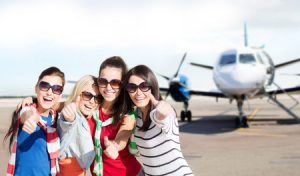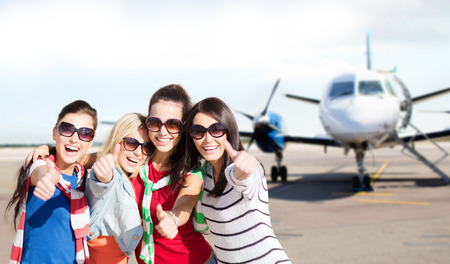 You don't have to worry about being separated from your travel companions – Nothing is worse than booking a long flight with friends only to be seated in separate sections on the plane. This is what can happen when everyone is booking their flights separately through a travel site. What's even more, you don't want to be the one who books later than everyone else and is left with a hiked-up price for the same exact flight. A travel agent will not only be able to keep you and your gang together, but all of your tickets will come with the same price tag.
Get A Personalized Experience – Because of the relationships that travel agents form with people across the tourism industry, they have insider information and connections on things that you'll never stumble across online. Restaurant booked a month in advance? Want tickets to private tours and tastings? Want in to the hottest night club in town? Let your travel agent make a call and work her magic. Travel agents provide an experience whish is something you won't find when booking through an online service. Travel agents have been cultivating intimate relationships with vendors, cruise lines and other businesses to provide their customers with one-of-a-kind experiences.
They do more than book flights and hotels – You'd be amazed to learn how many people believe that they can just type in a credit card number and gain access to anything and everything with no hesitation. Despite having the money to pay for trips there are many details that can be overlooked if you book the trip yourself. A travel agent will know exactly what is required to make the trip a success.
Make last-minute chan
ges with ease – Not many people realize this, but anytime you read "Non-refundable" on an online reservation, it actually means that you have 24 hours to make changes without consequence. If you book the trip yourself, you will have to be the one negotiating with travel companies and airlines. With a travel agent, however, you can skip the headache and allow them to maneuver a quick fix for you.
They Know What You Like- After you have built a relationship with your travel agent they will begin to learn what kind of needs you have in regards to travel. A travel agent will be able to provide an experience that has been cultivated specifically for you.
Although we are living in a digital age where endless information on travel is at our fingertips, there is still a need for human interaction and the personability that a travel agent provides. At Blue Horizon Travel we strive to create amazing vacations and create a personal connection with our customers. Contact Blue Horizon Travel today for your next travel experience!